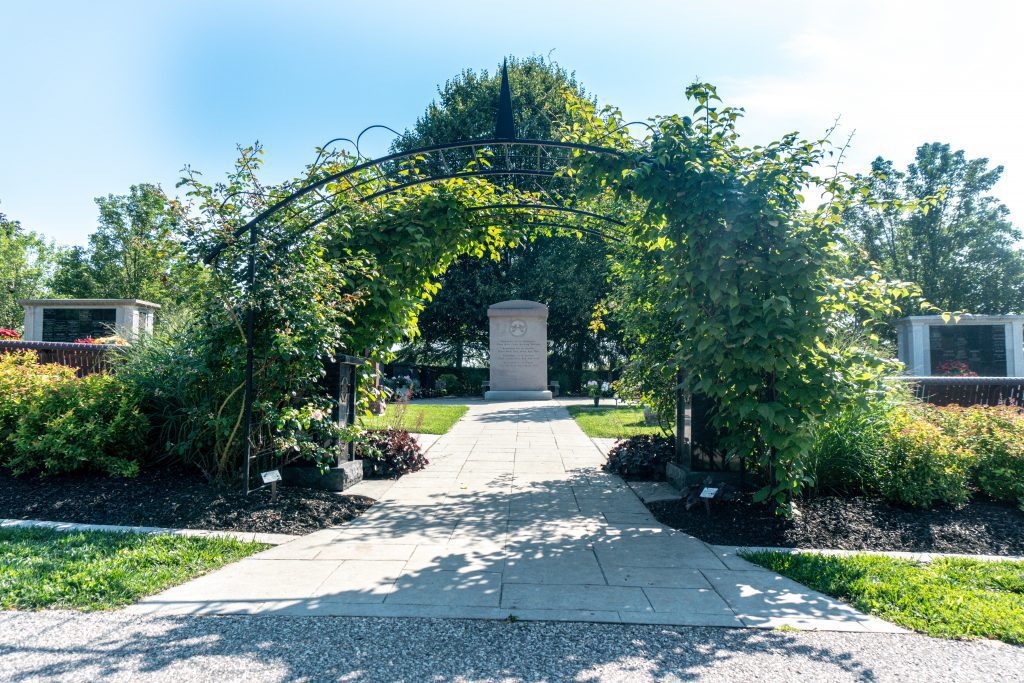 What is A Cremation Burial?
A cremation burial involves the underground interment of cremated remains in a plot of land (grave). Before a burial, ashes are placed in an urn and cemetery staff prepare the lot and carry out all necessary work after the burial.
Groveside Cemetery's picturesque tree-lined roadways, with many distinct species, encompass fourteen acres of beautifully maintained cemetery grounds, providing a permanent resting place for your loved one in a gravesite.
A columbarium (or columbaria) is a respectful place to keep a loved one's ashes. Typically constructed in the form of a wall, room or small building, columbaria offer a dedicated space for visitors to pay their respects at the cemetery. There are many beautiful and customizable columbarium options available at Groveside Cemetery, some of which offer family members the opportunity to reserve niche space together in one location.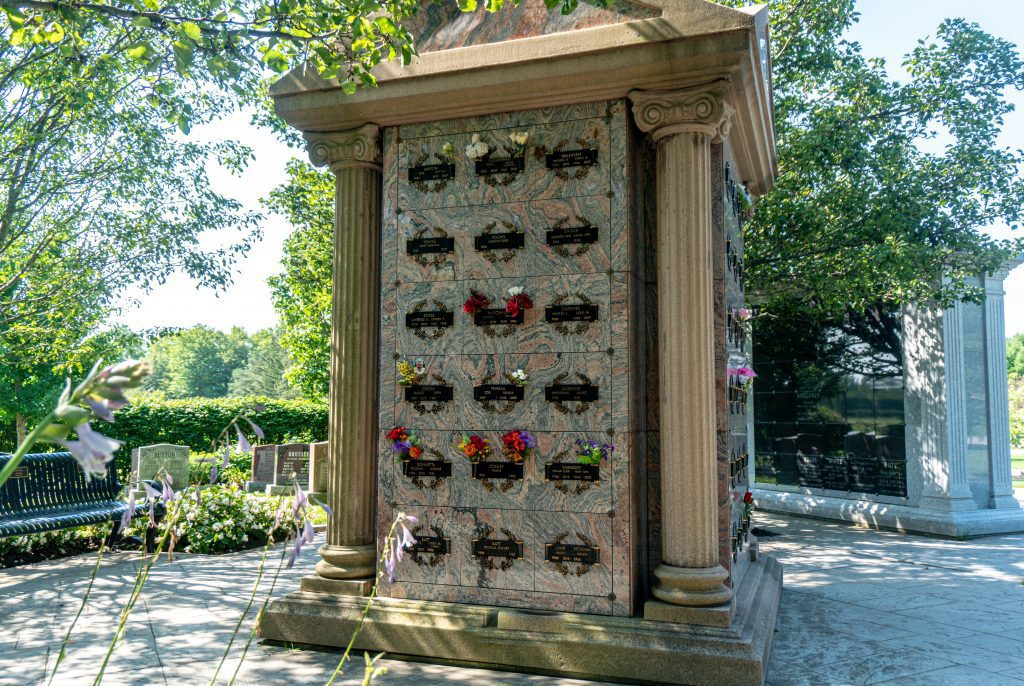 WELCOME TO THE GARDEN OF THE FOUR SEASONS
*Located in Section "U"
GARDEN OF THE FOUR SEASONS – COLUMBARIUM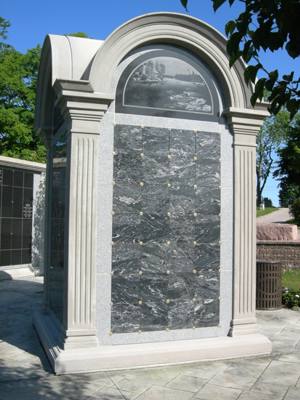 Spring — Columbaria Walk-In
$3,320
Niche Inscription – $1050
Summer — Columbaria "C" & "K"
$3,320 - $4,775
Internal Dimensions – 144 sq. in.
Niche Inscription – $1,175
Summer and Fall — Columbaria "L" & "H"
$3,320 - $4,180
Internal Dimensions – 144 sq. in.
Bronze Plaque – $1,180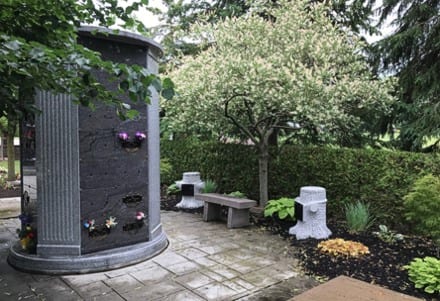 Columbarium "N" & Cinerary Trees
Internal Dimensions 220 sq. in.
Inscription – $1050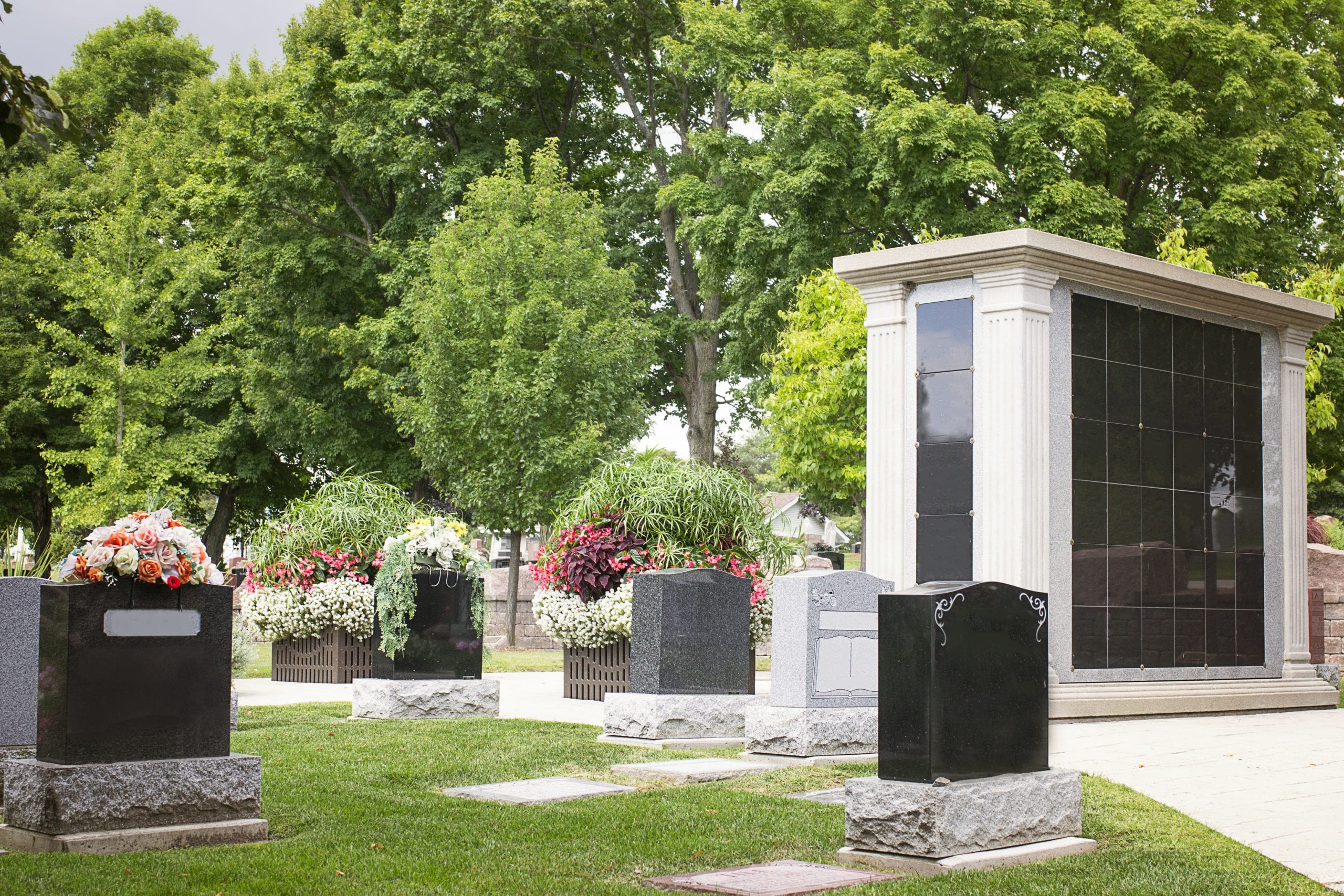 Monument Lots & Columbarium "K"
3' x 4' – Flat Monument
$2,070
3' x 4' – Upright Monument
$2,430
3' x 6' – Upright Monument
$2,620
2' x 2' – Cremation Lot
$1,535
Entombment of Cremated Remains in a Niche
$400
Prices are available from the Cemetery Office for the Garden Urn Memorial, Perennial Memorial Garden & Memorial Bench Programs. Prices for other services may be obtained from the Cemetery Superintendent.
All pricing is subject to HST and to change, without notice. Visa, MasterCard, Interac e-Transfer and Debit accepted only at Cemetery Office.